Everything You Need To Know About Passports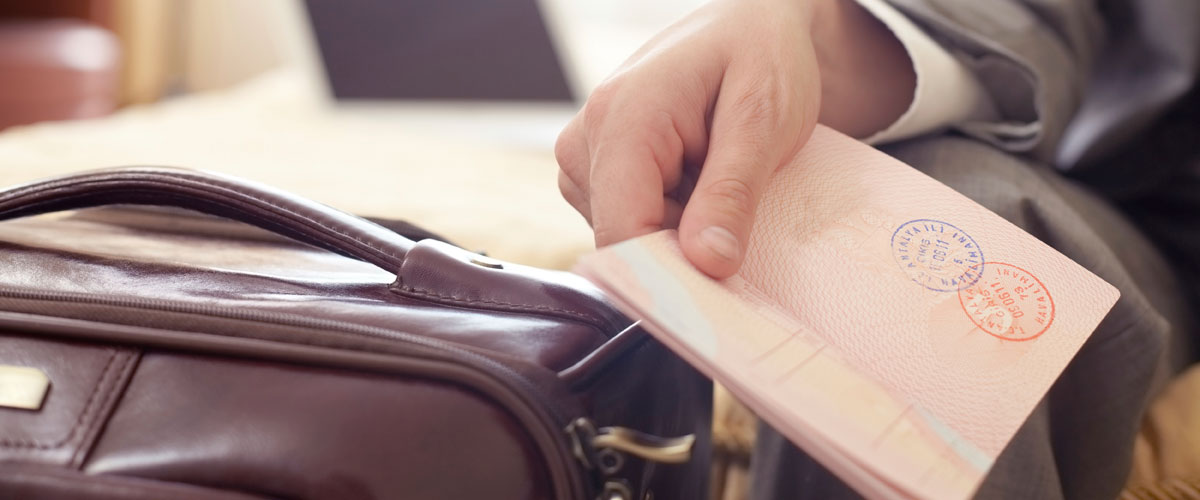 What Is a Passport?
A passport is a travel document issued by a country's government to its citizens that verifies the identity and nationality of the holder for the purpose of international travel.
Passports are small booklets that typically contain the bearer's name, place of birth, date of birth, the date of issue, date of expiry, passport number, photo and signature. There are several types of passports depending on the status of the bearer in their home country.
What Is an Official Passport?
An official passport, or service passport, is a type of passport that is issued to government employees. Its purpose is to let officials in the destination country know that the bearer is entering the country on official business, representing their country in an official capacity. Holders of official passports are not typically granted any special privileges.
What Is a Diplomatic Passport?
A diplomatic passport is granted to diplomats who are travelling for official business and representing their home country abroad.
Diplomats are appointed by the government to conduct official business abroad and maintain political, economic and social relations with other countries. Their passports typically grant them certain privileges and immunities, such as exemption from prosecution and taxes in the host country.
What Is an Emergency Passport?
An emergency passport, or temporary passport, is issued when you've lost your passport or had it stolen and you don't have time to apply for a new one. For example, if you left your passport on the plane by accident and therefore cannot board your connecting flight, you may call your embassy and be issued an emergency one-way passport that will get you home.
What Is a Collective Passport?
A collective passport may be issued to a group, such as schoolchildren, travelling abroad together. However, children are typically encouraged to travel on their own passports.
What Is a Family Passport?
Family passports are issued to one member of the family but may be used for all family members for travelling purposes. However, the official passport bearer must be travelling as well. Family passports are quite rare these days.
What Is an ePassport?
An epassport, or electronic passport, is a regular passport booklet that contains an electronic chip in the cover. This chip contains the passport bearer's information and provides an extra layer of security against passport fraud.
Why Do I Need a Passport?
Passports are necessary if you'd like to travel abroad as they verify your identity and nationality. They grant the bearer safe passage and protection in a foreign land.
You typically must present your passport several times at the airport if you are flying, and at the border if you are travelling by car. Additionally, you may also need a visa in order to enter your destination country.
Do I Need a Passport for Domestic Flights?
No. Typically you do not need a passport for domestic flights as other government-issued photo identification is acceptable. However, be sure to check your country's travel regulations to find out what documents you need for domestic and international travel.
Can I Use My Passport as My ID?

Yes. You can use your passport as identification outside the airport. However, it is not recommended to carry around your passport on a daily basis or for a night out, as replacing a lost passport can be costly and time-consuming.
What Does a Passport Look Like?
According to the International Civil Aviation Organization's Doc 9303 "Machine Readable Travel Documents," passports are size 3 travel documents that must follow specific regulations for their construction, layout and contents.
Size 3 travel documents must take the form of a booklet with at least eight pages and a data page. The information on the data page must be in specific locations and zones that allow it to be electronically read. In addition, the ICAO mandates various security features on passports to prevent counterfeiting and fraud.
Where Can I Travel With a Passport?
Possession of a passport doesn't necessarily guarantee entry into the country you'd like to visit. However, passports are necessary for international travel. You may need to apply for a travel visa beforehand in order to be allowed entry into your destination country.
Before embarking on your journey, make sure to visit Passport Index to find out how many countries you can travel to visa-free with your passport and which countries require you to apply for a visa first.
For How Long Must a Passport Be Valid When I Travel?
Passports must usually be valid for at least six months from the start of your travel date. Your destination country may not let you enter if there is a risk that your passport will expire while you are travelling.
Each country has different requirements for how long your passport must be valid. Be sure to check with your destination country's government website before embarking on your journey.
How Many Blank Visa Pages Do I Need in My Passport to Travel?
Passports must typically have two to four blank visa pages for international travel. The airline may not let you board or your destination country may not let you enter if there is no space for the entrance visa to be stamped into your passport.
Each country has different entry requirements for the number of blank visa pages required. Be sure to check with your destination country's government website before starting your travels.
Do Children Require Passports?
Yes, children and babies require passports.
Do I Need a New Passport If I Change My Name?
Yes. If you have officially changed your given name or surname then you must apply for a new passport. It is important that your travel documents accurately reflect your identity.
When applying for a new passport due to a name change make sure to include official proof, such as a marriage certificate, of the name change.
What Should I Do If My Passport Is Lost or Stolen?
If you lose your passport or it is stolen you must report it to the authorities immediately. Contact the local police as well as your country's passport authorities or embassy to report what happened. Your passport will invalidated to ensure that it cannot be used fraudulently and you may be issued a temporary passport with which you can travel home. You must then apply for a new passport.
Can I Travel With a Damaged Passport?
Probably not. If your passport is damaged in any way your best bet is to apply for a new one. It is possible and highly likely that the border security at your destination will refuse you entry to the country if you present them a damaged passport.
According to the government of Canada a passport is considered damaged if it appears to have been altered in any way and if identifying the bearer is hindered in any way. Types of damage include exposure to water and humidity, tears, and unauthorized markings.
Passports are official documents and should be taken care of at all times.
Can My Passport Be Revoked?
Yes. Your passport may be revoked for several reasons, such as if you lose your citizenship, if you have been charged with a crime, or if you provided false information of your passport application. The passport-issuing authority reserves the right to refuse or revoke your passport if they feel they have sufficient grounds for doing so.
What Kinds of Security Features Do Passports Have?
According to the International Civil Aviation Organization's Doc 9303 "Machine Readable Travel Documents," passports must have certain security features to prevent counterfeiting and fraud.
Some of the security features include holograms that light up under UV light, an electronic chip with the bearer's information, optically variable ink, which changes colour under different light sources and anti-scan patterns.
Passport-issuing authorities are encouraged to use a variety of security features in order to make it as difficult as possible to forge their passports.
How Are Passports Made?
Passports are made by passport-printing companies. These companies ensure that all passports follow the standards set out by the International Civil Aviation Organization's Doc 9303 "Machine Readable Travel Documents". Doc 9303 sets the standard for how passports should be made and what kinds of security features they should include in order to avoid attack.
Passports are made with special paper bound together using secure sewing technology. Passport booklets include several empty visa pages, ready to document your travels, as well as a biodata page that features your photograph, personal information, and in some cases, a digital copy of your signature. They may also include holograms, special font types, and an electronic chip. Each part of the passport is built with various security features.
Do Passports Include Addresses?

No. Passports do not include your address. Passport data pages, or biodata pages, only include your name, passport number, nationality, date and place of birth, your sex, and the passport's date of issue and date of expiry.
Should I Sign My Passport?
Yes. Passports typically have a signature page that tell you exactly where you need to sign it. Some passports may also include a digital copy of your signature on the biodata page. It is important that you only sign your passport in the appropriate space on the designated page. Marking up your passport in any other way will invalidate it.
What Do I Do With the Passport of a Deceased Family Member?
If you are in possession of the passport of a deceased family member be sure to check your government's website for the proper procedures for returning it to the government.
Typically if the passport is still valid, as in it has not yet passed the expiry date, the passport must be returned to the proper authorities. However, if the the passport has already expired it may not need to be returned.
Do US Citizens Need a Passport to Visit the Bahamas?
Yes. US citizens must have a valid passport when travelling to the Bahamas as it is required for re-entry into the US.
Which Passport Is the Best in the World?
According to the Passport Index, the passport of UAE is the strongest in the world as it allows visa-free travel to 116 countries and visa-on-arrival travel to 57, for a total mobility score of 173 countries.
How Many Passports Can One Person Have?
There is no real limit on how many passports a single individual can have. However, the citizenship laws of your home country may include provision about dual citizenship. Some countries do not allow their citizens to hold dual or multiple passports and require them to give up their current nationality for a new one. Other countries do allow dual or multiple citizenship with varying conditions. For example, if both countries end up in a war against each other, your passport for one may be revoked if you take up arms against it.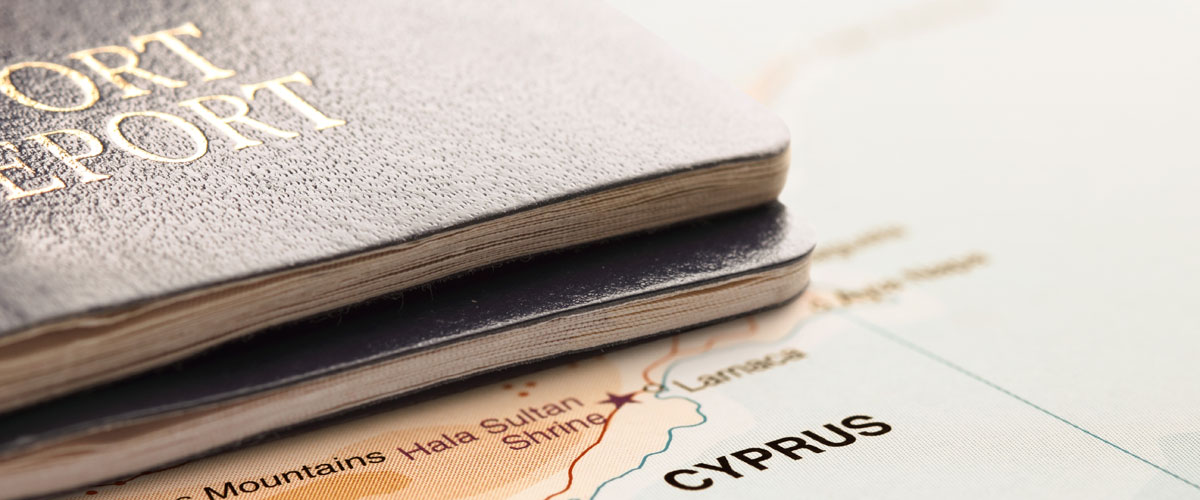 Applying for a Passport
How Can I Apply for a Passport?
Each country has its own process for passport applications. Check your country's government website for all the instructions on obtaining a passport. You may have to apply in person at a government office or your may be able to apply online.
Typically you will have to fill out a passport application form, provide proof of your identity and citizenship, provide passport-sized photos, list two references on the application form and pay the application fee.
It is extremely important to make sure you fill out the application form correctly and truthfully as your request may be denied otherwise.
What Is the Passport Application Fee?
The passport application fee is the fee you must pay when applying for or renewing your passport. Each country has a different fee. For example, the cost to apply for a new Canadian passport is CA$120 for the five-year passport and CA$160 for the ten-year passport.
What Documents Do I Need for My Passport Application?
When applying for a passport you must provide documents supporting your identity and citizenship.
For example, for the Canadian passport application supporting documents must include proof of Canadian citizenship, such as an original birth certificate, as well as a second proof of identity, such as a driver's license, two identical passport photos and a valid Canadian travel document.
Each country has its own passport application requirements. Be sure to check your government's website for the relevant list of accepted supporting documents.
How Long Does it Take to Get a New Passport?
Time to passport varies between countries. For example, it can take between 10 and 20 days to receive the Canadian passport after successful application, and three to six weeks to receive the British passport after applying.
Check your country's government website to find out how long it will take to receive a new passport once you've filed your application. If you need it more urgently you may have to pay a rush fee.
How Can I Get a Passport Quickly?
If you've checked your government's passport processing times and discover you need your passport quicker you may be able to pay an extra fee for expedited service.
For example, you can receive the Canadian passport the next day by paying the CA$110 fee. Be sure to check with your government's website to find out the fee for urgent service.
When Renewing My Passport, Will My Old Passport Be Returned to Me?
Your old passport may be returned to you or it may be securely destroyed by your government's passport-issuing authority. Typically if your old passport is returned to you it will be returned in a damaged form to invalidate it, for example with a hole through the booklet. If you have an entry visa that is still valid in your old passport, then it will be returned to you.
Does My Passport Number Change When I Renew My Passport?
Yes. When you receive a new passport it will feature a different number than your previous passport. If you have applied for any official documents using your old passport, you may have to update that application with your new passport.
For How Long Is My Passport Valid?/Can My Passport Expire?
Passports are usually valid for five years or ten years, depending on the country, after which they become invalid for travel. When travelling make sure your passport is still valid for at least six months from the start of your travel date, otherwise you may be refused entry into your destination country.
Can My Passport Application Be Refused?
Yes. The passport-issuing authorities of your country may refuse to issue you a passport if, for example, you provided false information on your application, you are not a citizen of the country, or if you have been charged with a crime. There are many reasons why your passport application may be refused. Be sure to check your government's passport website to find out the relevant details.
When Was the First Passport Issued?
Passports are an invaluable document dating back to Biblical times when individuals could be granted safe conduct letters requesting that the governors of foreign lands grant them safe passage. The first mention of a passport is in the Bible's book of Nehemiah from approximately 450 BC.
In the 13th century Marco Polo's father became the first European to receive safe conduct from Kublai Khan, granting him safe passage and access to the entire Mongol Empire.
Mentions of safe conduct appeared in England as early as 1414 under King Henry V, who had the authority to grant safe conduct to anyone, even foreigners. By 1540 in England the granting of travelling papers became normalized under the Privy Council. The term passport was already in use at this time. However, they were not necessarily required for international travel, being mostly used as identity documents.
Travelling and identity were finally officially merged in the early 20th century. The British Nationality and Status Aliens Act of 1914 produced the first modern British passport. By 1920 the League of Nations had adopted a standard passport format.
Top